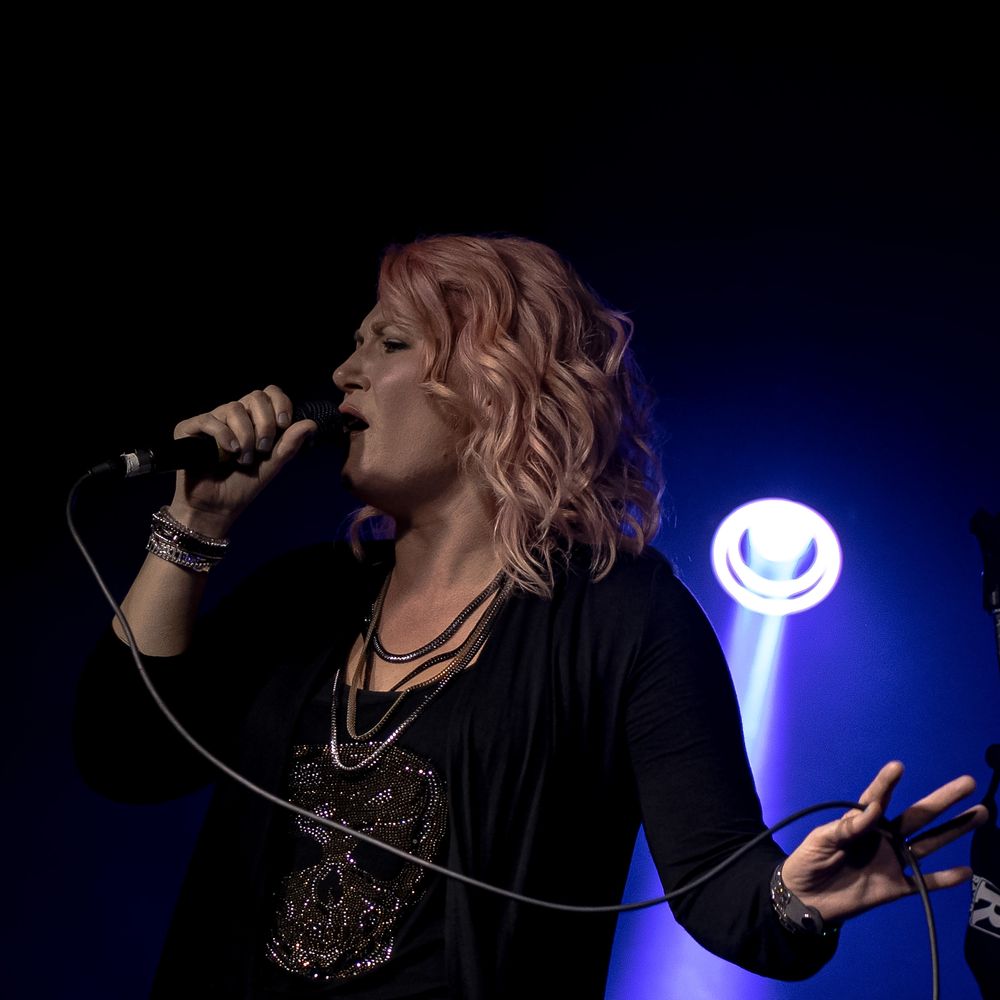 Doneka Dee - Lead Vocals
Doneka's love for singing began at a young age, as the daughter of a preacher, in Newfoundland. She became passionate early on, singing in the church choir and as a member of her congregation, and throughout her school years performing with the concert band and local music festivals.
Doneka trained under Vocal Coach, Sylvia Dyck, at the Royal Conservatory of Music in Lethbridge Alberta, and also studied at the Red Deer College of Music. Doneka's repertoire spans a wide variety of styles including Opera, Classical and Theatre.She has performed with Cover and original artists around Alberta, including Heavy Metal act,  Samandriel. In 2012, Doneka was a contender on Canada's Got Talent, where she made it to the panel of Judges. 
When she is not busy with her many passions,such as Cake decorating, refinishing old furntiture, and anything related to Motorcycles, Doneka spends time in the community, hosting an open stage for both new and seasoned artists in the Edmonton area.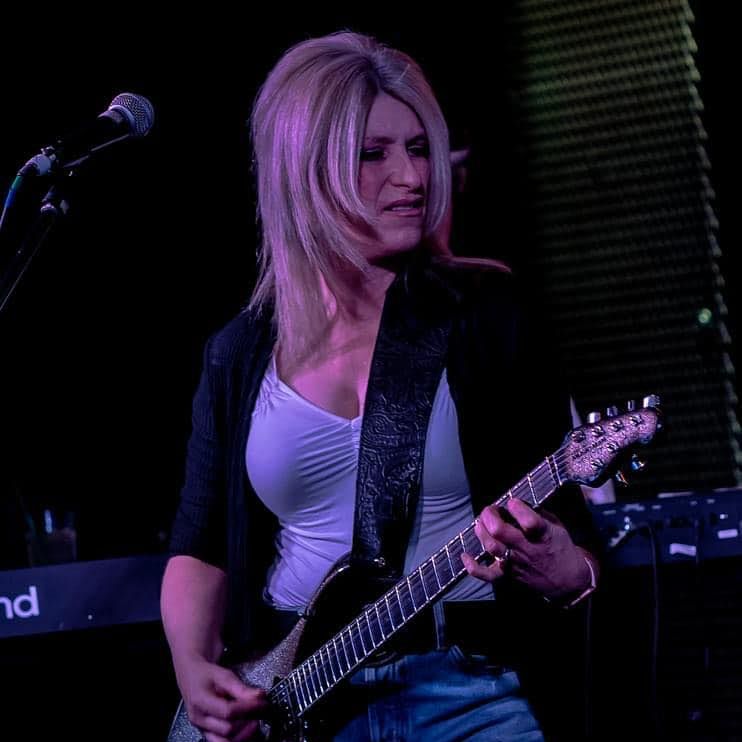 Robbi N - Guitar / Vocals
Robbi's love for guitar began surrounded by a family of musicians who supported her musical journey from an early age. Taking lessons in the Niagara region in her teenage years, she studied under Classical Guitar Teacher, Jonathan Earp (of Brock University and Student of Eli Kassner)She performed in the Hamilton Ontario area with original artist, Annette (Nettish) Smith during the early 2000's.
Robbi spent several years in Belgium with her family, at the Supreme Headquarters Allied Powers Europe. She worked in the Military community wrote and photographed for Military community publications, volunteered and performied with a band of Military personnel from the Canadian, American, and Italian Armed Forces.
In 2014, Robbi helped form the Edmonton band, Nighthawk, later having a two year run as the Block Party Band for radio station, 96.3 Capital FM . In her quest for continuous improvement in style and technique, Robbi often returns to lessons through zoom and video exchanges with teachers such as Paul Gilbert and Jennifer Batten. In addition to her love for guitar playing, Robbi is passionate about community involvement and helping people via her profession as a Licensed Funeral Director. She is a former member of the Canadian Armed Forces Primary Reserves.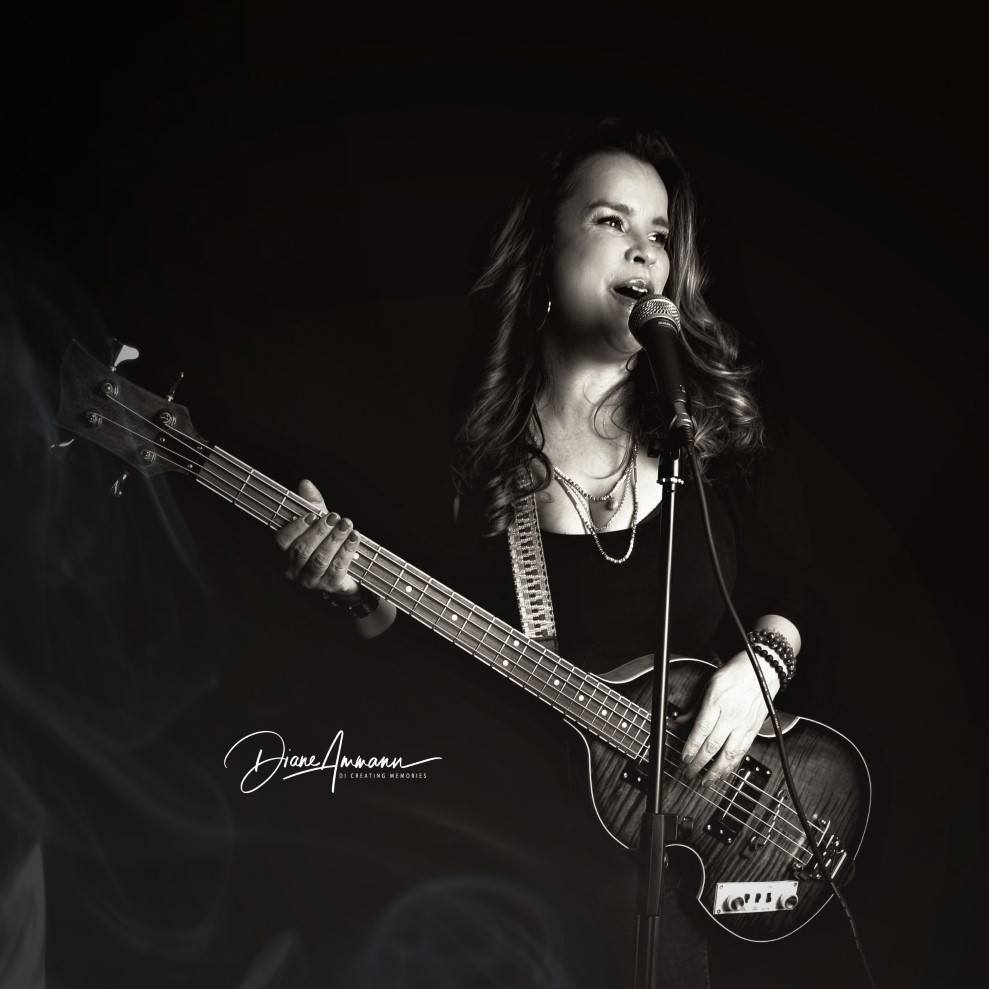 Dana Marie - Bass / Vocals
Former Trumpeter and singer for the Highschool band, Quebec native, Dana Marie, never looked back after landing in Alberta at the age of 19. In her College years, she DJ'd and Danced with a local Rap / Hip Hop group. She eventually became heavily involved in the Ballroom Dancing Community, while also serving the Country as a Member of the Canadian Armed Forces. She is a Self Proprietor and Military Veteran of nineteen years.
Dana discovered her passion for Bass playing at the same time her son had been taking lessons, and the rest is history. An interesting fact about Dana is that she has learned to play the bass as a southpaw, albeit righthanded. Dana is not only passionate about music and dance, but passionate about empowering people and helping them to love themselves, continue on a path of self discovery and self improvement.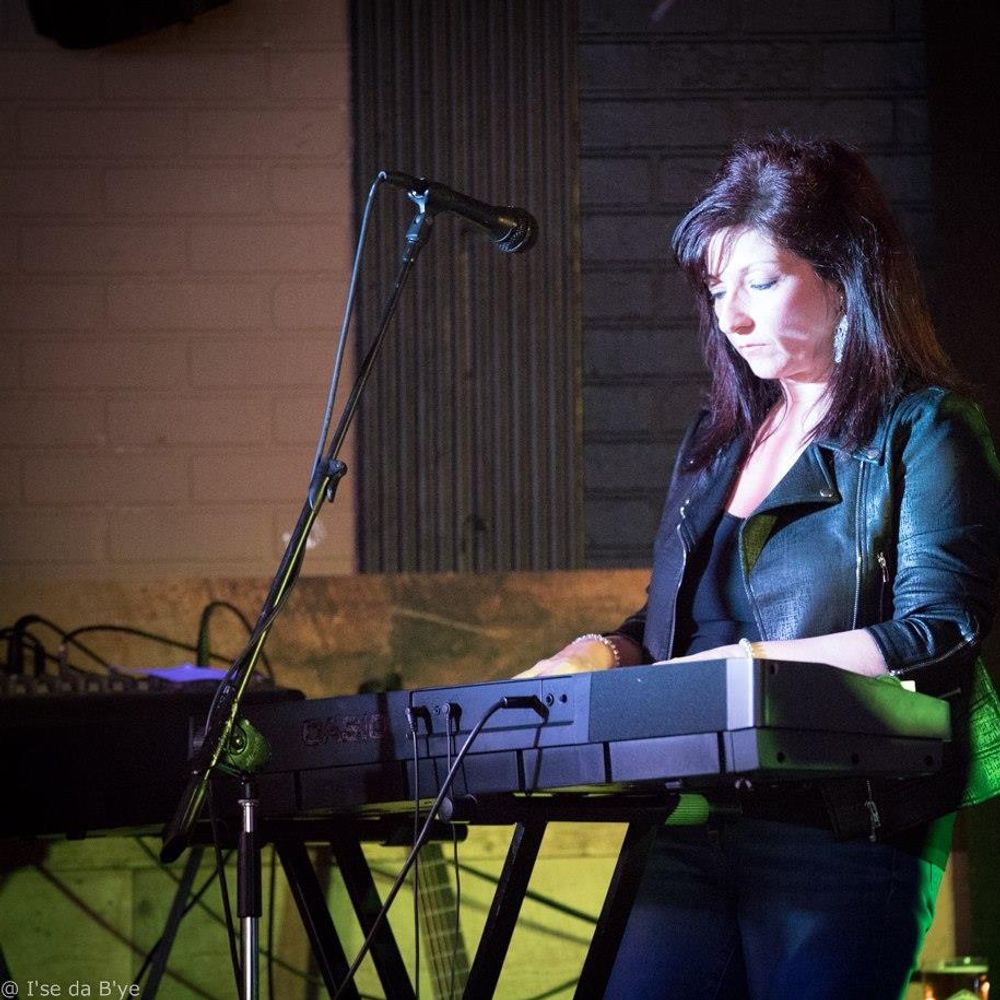 Clare - Keyboard
Clare grew up in Edmonton and was born to Italian immigrant parents. She is no stranger to the entertainment industry as her father was a well known restaurateur and owner of a downtown night club called Tita's, which was very popular in the 70's and early 80's. Though she was a minor during its tenure, she remembers sitting at the staff table Saturday afternoons watching the bands practice for the evening shows while eating pizza (no surprise).
Her passion for music started at a young age when she quickly realized that it tapped into her emotions and filled her heart. At the age of 7, her parents bought an acoustic upright piano for her and her sisters to take lessons but she was the only one to stick with it. She studied music theory and Royal Conservatory classical rudiments but always gravitated to popular piano. Soon, she was influenced by artists such as David Foster, Journey, Loverboy and all the synth sounds of the 80s.
Clare is a Paralegal by profession and has also taught the Paralegal Program for 4.5 years at a private college in Edmonton. She enjoys grooming and mentoring up and coming industry professionals.   She thanks her supportive family for accompanying her along her journey, and as she persues her passion for music and entertainment. They are, and always will be her biggest fans.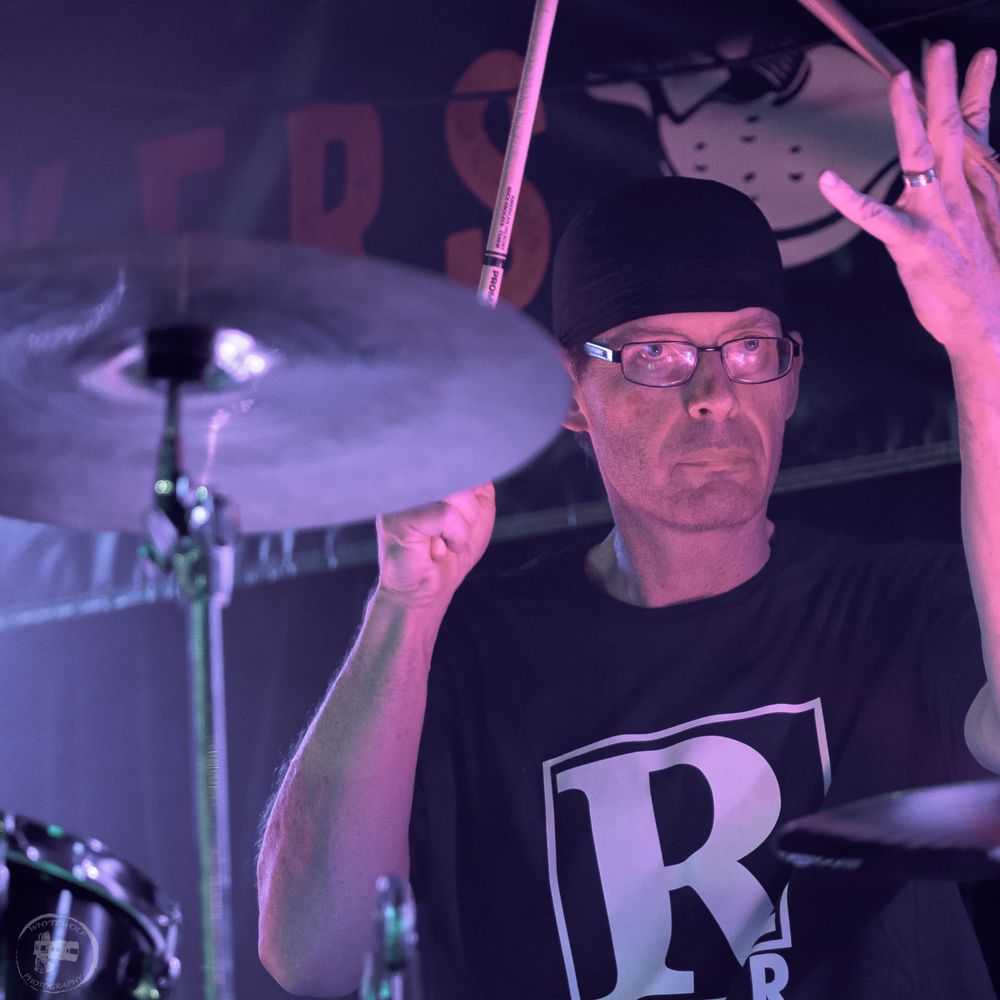 MIchael Z - Drums
A native of Edmonton Alberta, Michael's distinct sound is largely due to his musical family and their Eastern European heritage. At the age of seven, he took up the guitar and piano, and several years later took up the drums. As a teenager, his love for playing the drums intensified, while performing with his parents in their band such music as Old time rock, country, and traditional waltzes and polkas.
Michael further developed his style and technique while playing in rock groups throughout the 80's until the present time. Not only is he with Rated R, but serves as the full time drummer for local Edmonton acts such as Amy Weymes and the Attaboys, and  The Randy Madd Band.